KIEV (Sputnik) — Ukrainian military drills, dubbed Steadfast Firmness 2017, kicked off across the country on Tuesday and will last through September 15, the Ukrainian Defense Ministry said in a statement.
"The Steadfast Firmness 2017 exercise will proceed in Ukraine from September 12-15. The General Staff of the Armed Forces of Ukraine reminds us about the responsibility for photos and videos of military equipment, military facilities, and attempts to enter their territory. All unknown UAVs [unmanned aerial vehicle] over military units and training fields will be downed. Their operators will be arrested and prosecuted," the statement read.
The defense ministry also warned against possible provocations near military units and troops, according to the statement.
Earlier in the day, the Ukrainian General Staff reported that almost all air units were brought into combat readiness.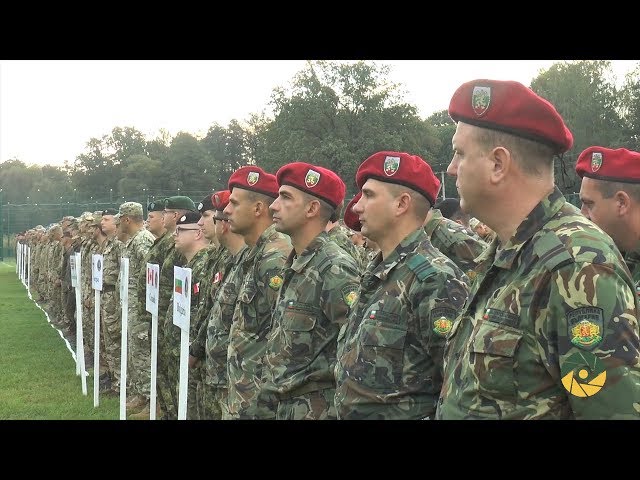 Meanwhile, Ukraine is already hosting another large-scale military exercise named Rapid Trident 2017 that kicked off on Monday in the Lviv region. As Ukrainian army officials report, nearly 2,500 servicemen from 15 countries are participating in the joint US-Ukrainian drills that will for the next two weeks mainly focus on international combat cooperation and "sharing of professional skills".
Ukrainian drills come following a statement made by Ukraine's Chief of the General Staff Viktor Muzhenko who said that Kiev adjusted the existing training plan for the country's armed forces due to the upcoming Russia-Belarus Zapad-2017 military drills.
Zapad-2017 drills are scheduled for September 14-20 and will stretch from the Kola Peninsula in Russia's far northwest all the way down to Belarus with NATO monitors and foreign journalists invited to observe the war games. A number of NATO member states and Ukraine have repeatedly expressed their concerns over the upcoming exercises, however, senior Russian and Belarusian officials have stressed that the drills do not pose any threat to other states and are exclusively defensive in nature.